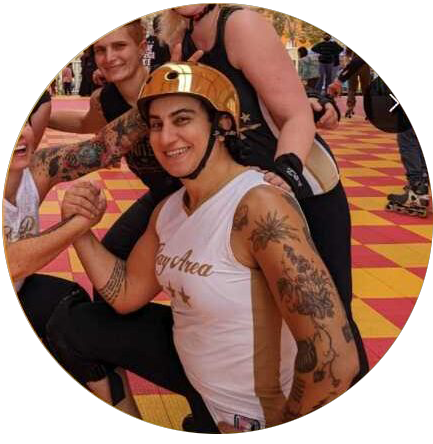 Kate Silver
February 2023
Kate is an integral part of our league. She has been the rock to hold down the fort of our lovely Peralta warehouse. From the light bulbs to securing our leaky roof, there isn't anything she can't do. The handy dandy KATE SILVER, the master of the tarps. Without Kate, PERALTA wouldn't be in such a great shape as it is. Among other things, she dominates on the track with her brutal pushes and maneuvers, she is a star to look out for on the track. Stats aficionado, Baddie co-manager, and occasional zebra, this skater brings her wealth of roller derby knowledge to everything she does. 🦓. She brings expertise to announcing in house and on broadcast, as well as bringing in outside skate friends for clinics. 🖤⭐🖤⭐ Thank you Kate for all of your passion and hard work.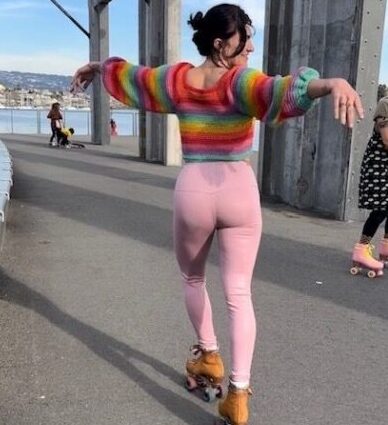 Kitty Killa
March 2023
Kitty is an extraordinary individual that dominates the track. They are always supporting our jammers, and as pivot, sometimes takes the star and transforms into a jammer herself! Her positive aura spreads throughout the team and her loving charm will melt your heart away!!! She is not afraid to get dirty during our rain abatements, and always makes sure the warehouse is nice and dry for practice.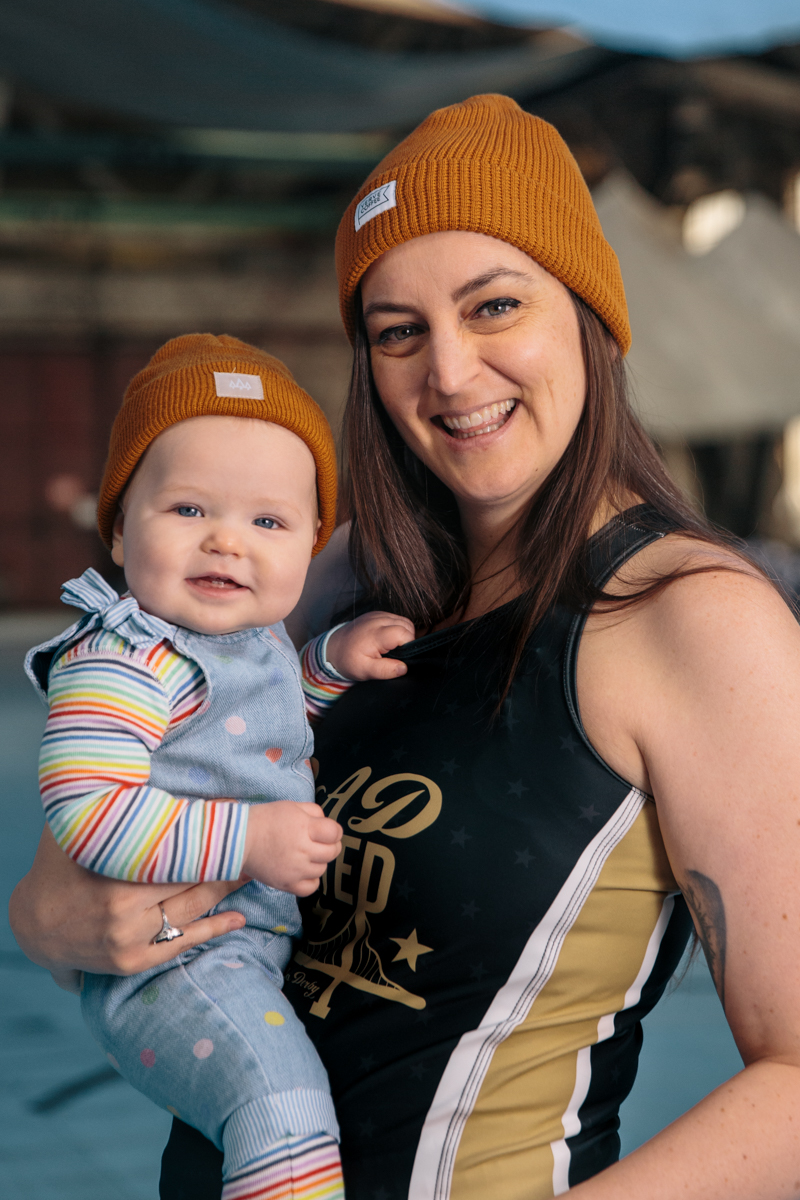 Eris Jordan
April 2023
Jordan is an overall ALL STAR. She plays a critical role in our league as the executive director of community. She has tirelessly persisted in ramping up our website as well as delivering killer skater headshots. The master of all traits, she is a momma, a photographer, a blocker & an overall BADASS.
We are grateful to have her with us!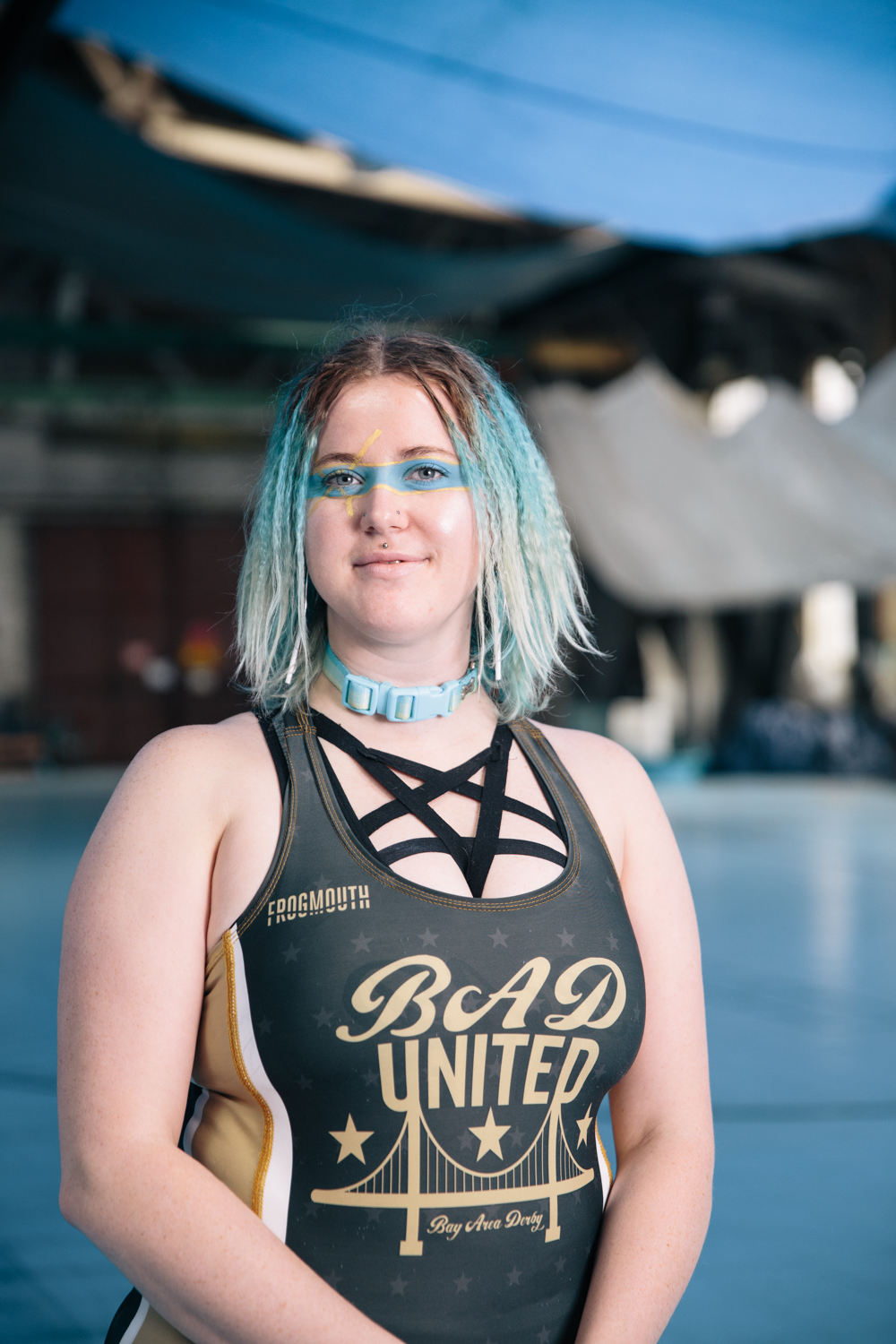 Blue Dream
May 2023
Blue has been there throughout the seasons. They suffered a bone fracture but those injuries never stopped them from being there for the team. They are our golden non-skating official hero and always the cheerleader for away games as well! We are very lucky to have such a dream boat in our league! You deserve all the recognition and it is fitting to be the BAD skater of the month. We are excited to see you on the track soon.