In preparing for this blog post, I did a little digging. I found an old interview from one of my early seasons with B.A.D. In it I was asked my 'greatest accomplishments,' to which I answered, 
"I have grown, fundamentally as a person as a result of participating in a team. There is something inherently radical about being an adult and taking up a sport."
Many seasons and achy bones later those words still feel true. For over ten years, twenty plus women pledge to work, support, train with and fight for each other each season. We experience the highs of winning and the complicated lows, but usually not too low, of loss.
This season in particular has been marked by radical women stepping up despite personal obstacles. My former teammate Kristi Yamagotcha, in spite of great physical challenges, supported the Golden Girls as coach during the beginning of our season; Chantilly Mace and Pink Ranger have jumped in to close us out. Several folks – Eva Menace, Fluezy, Lulu Lockjaw, Amanda Jamitinya, Nurse Lithium (an actual nurse!), Dirty Lil Trick – have multiple hour treks to our West Oakland practice space but still make the journey three nights a week! Our team includes mothers, educators, electricians, designers, dog walkers, and maybe a secret spy. . .
Some folks have erroneously called our 2015 season a "rebuilding year," I prefer to think of it as adding new exciting ingredients to the stew that is B.A.D.. The proof is in the meaty pudding because the All-Stars placed second at WFTDA Division 1 Playoffs in Tucson! The next stop for the us is the WFTDA International Championships in St. Paul, Minnesota November 6 – 8.
We've put in thousands of hours of training, but need your help to take the final step! We've raised funds by hosting blocker and jammer specific training camps and we've also got our scary-fun Spooktacular Scrimmage, Sunday October 25 (I'll be dressed as a Skittle #RIPLime). Still, we need your help to fund our hotel and group travel to the lovely Twin Cities.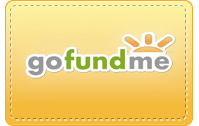 Where does your donation go?
$250 flies one All-Star to & from the Championship weekend.
$100 covers one All-Star's hotel room to rest up for the next competition.
$50 gives the team an ice bath which is a recovery tactic used to prep for the next round of intense physical play.
$25 means EXTRA GOLD – there's never enough glitter when the B.A.D. girls are in town.
$10 helps the team get around St. Paul's via public transportation.
Ballin' on a budget? Give what you can and don't forget to also check out the BAD All-Star Team's limited edition merchandise!
Thanks in advance and BAAAAAAAAAAAAAAAY AAAAAAAAAREAAAAAAAAAAA!!!