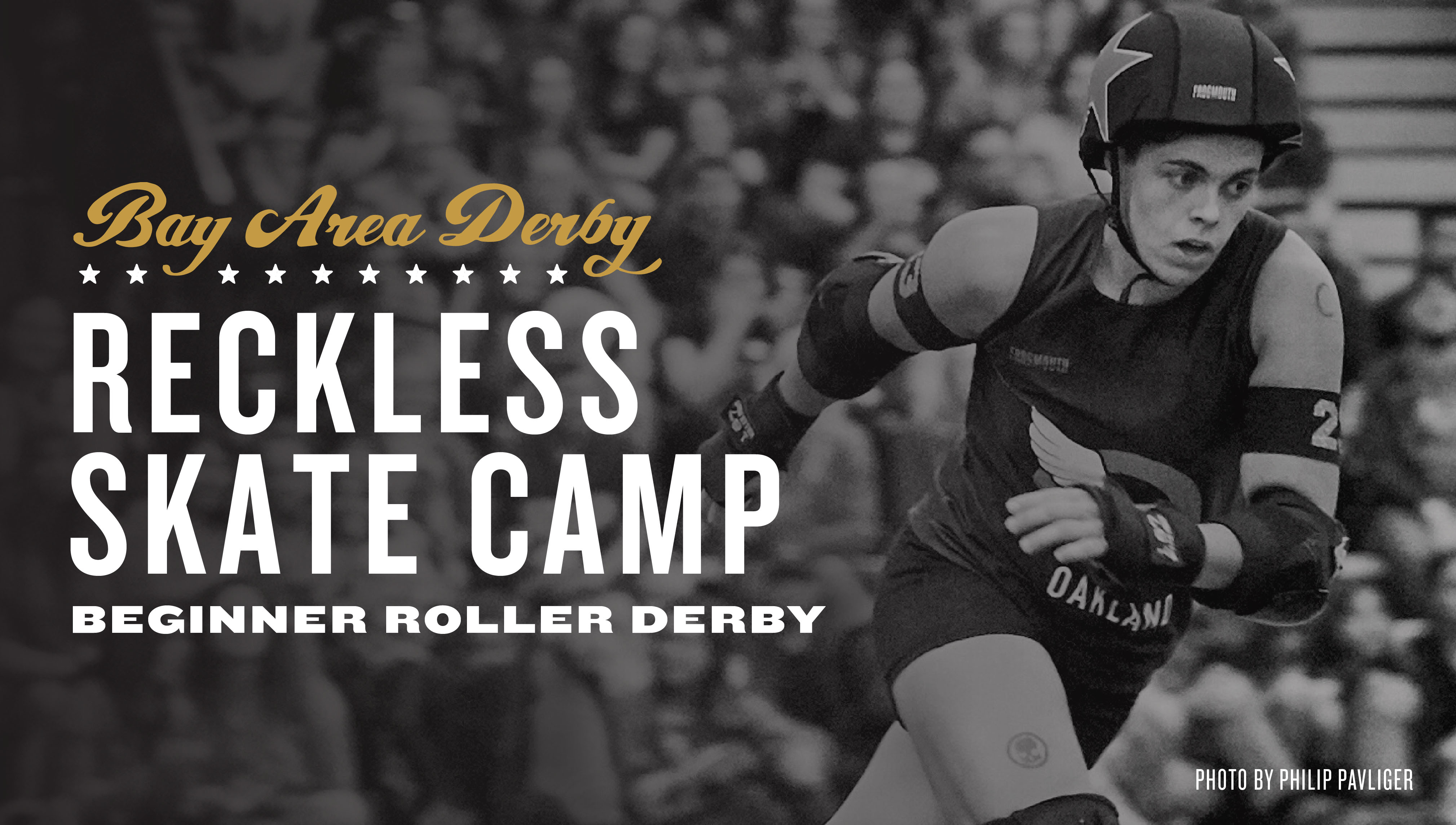 Reckless Skate Camp
Thank you for your interest in the Bay Area Derby Reckless Skate Camp! Reckless Skate Camp is a progressive skating clinic aimed at getting beginner skaters ready for entry-level roller derby. Below are some important details to get you started.

There is one remaining Reckless Camp session in 2019. It will run from below dates:
October 1st – November 16th
Tuesdays from 7-9 and Saturdays from 10-12
Email recklesscamp@bayareaderby.com to let us know if you are interested in any future camps, and we will email you with more information when next year's camps have been scheduled.
In the meantime, you are welcome to come to any open skate session which are held year round on Fridays 6:30 pm – 8 pm. Go to below link, scroll down to the calendar and click on the Friday you want to come to signup.
Also, Join the Reckless Rollers Facebook group to connect with other skaters currently enrolled in the program as well as to stay up to date about any potential Friday open skate cancellations.
You must RSVP to recklesscamp@bayareaderby.com to let us know if you plan on coming to open skate. You should arrive at least 15 minutes early to fill out paperwork.
BAD HQ is located at 2635 Peralta St. Oakland, CA. The entrance is a green door and you have to ring the doorbell.
Make sure to wear comfortable athletic clothing and bring all of your gear: skates, helmet, knee pads, elbow pads, wrist guards, and mouth guard. If you need to borrow gear, please reach out ahead of your first session. We can't guarantee we'll have your size available.
You'll need to sign this waiver when you come to skate with us. We'll have copies available for you to sign but you can also print it now.
Your first open skate is free! But after that, each session costs $10. Additionally, you may purchase bulk package deals online by creating a Wellness Living account.
Looking forward to seeing you on the track!
Reckless Coordinators