Team Gold is our league's B-Team! Formerly a group of hard-working skaters that scrimmaged weekly against and with the B.ay A.rea D.erby Girls All-Stars, for 2015 Team Gold has taken their game to the next level.
This year, the B.ay A.rea D.erby Girls decided to follow the example of other WFTDA top ranking leagues (including Gotham, Denver, Rat City and Rose City) and officially establish a B-level competitive travel team. Comprised of members of all four B.A.D. home teams (Berkeley Resistance, Oakland Outlaws, Richmond Wrecking Belles and San Francisco ShEvil Dead), Team Gold is led by captains Kimfectious (San Francisco) and Vee (Oakland) coached by Slaybia Majora (San Francisco) with mentor-ship from Golden Girls' captains Brawllen Angel (Berkeley) and Murderyn Monroe (Oakland).
The 14-member roster is training not only to establish itself as a force within the derby community but to also dominate the Full Metal Bracket B-Team Tournament – the unofficial North American B-Team Championships – in Austin, Texas Oct. 16-18. While training can be physically demanding, traveling with a full roster has its own costly challenges. But B.A.D. fans can help! Each dollar you donate offsets Team Gold's travel expenses so they can focus on adding more wins to their record.
We ask that you please consider donating to their fundraising efforts.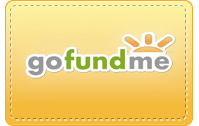 ---
Roster
Abominatrix 140 (Richmond)
Biggie Brawls 77 (Richmond)
Esteemed Bun Bun 42 (Oakland)
Jambee 43 (Berkeley)
Kimfectious 47 (San Francisco)
Korn Holy-O 17 (San Francisco)
Little Miss Masochist 22 (Richmond)
Mad 4 Gravy 4 (Richmond)
Mean Burrito 89 (San Francisco)
Sterling Archer 935 (Richmond)
Taxi Scab 50 (Berkeley)
T. Wrecks T2 (Richmond)
Vile E. Coyote 91 (Berkeley)
Vee 33 (Oakland)
Record (2-2)
April 2015: Sacred City Derby Girls 146 v Team Gold 146
Aug. 2015: Sacred City Derby Girls 179 v Team Gold 185
Aug. 2015: Rose City Rollers Axels of Annihilation 217 v Team Gold 153
Aug. 2015 Rat City Rollergirls Rain of Terror 154 v Team Gold 151