Book Today
November 24th-25th
12:00 – 5:00 pm
(11am registration and warm up).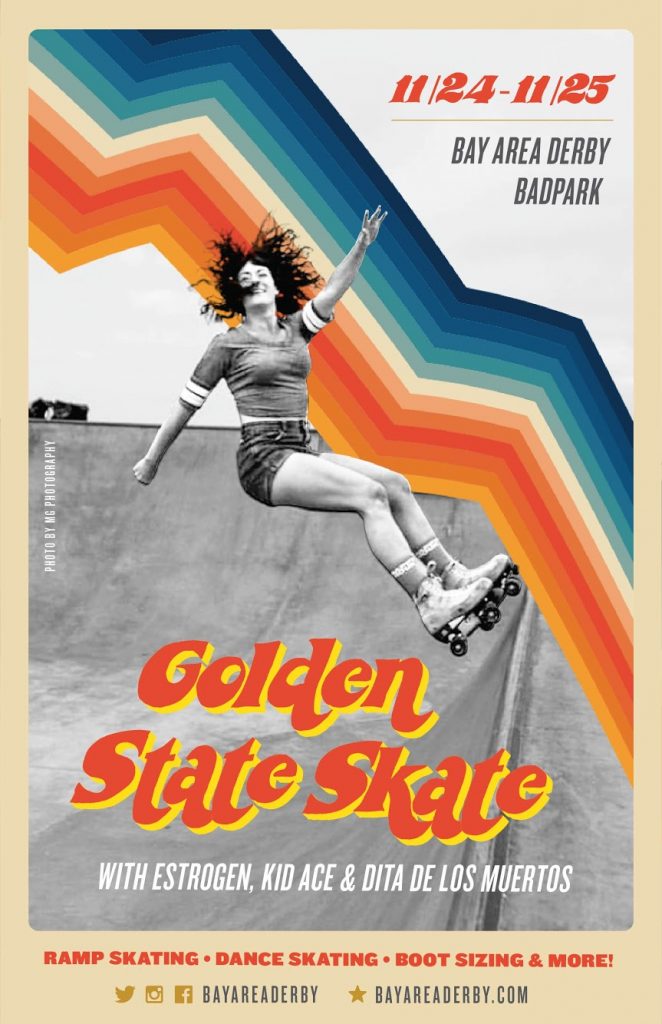 BAD Park is starting our guest coach series with Estro Jen!
Estro Jen, Dita de los Muertos, Kid Ace will be stopping by the BADPark with a full sizing range for Jack boots to help you choose the perfect pair.
In addition, they will be lending their skate knowledge to help you add more tricks and dance to your toolbox. 2 days, 6 hours of skating – Learn Ramp and Skate Dance from the best.
November 24th-25th from 12:00 – 5:00 pm (11 am registration and warm up).
$35 for one day, $60 for the weekend, limited tickets.
Mark you calendars and sign up here.