Over the March 30th weekend, Skate Like a Girl and Dykes with Drills came together at the Bay Area Derby warehouse to help the league assemble a new section of their indoor skatepark, known as BADPark. An installation of skate ramps and obstacles, BADPark started as a few mini half-pipes next to the derby track on which skaters could cross train. The first major build at the warehouse was in 2018, which brought the park up to three half-pipes, measuring 2, 4, and 8 feet tall. In the last year, the league has gradually collected and assembled other pieces found throughout the Bay Area. "A lot of BAD skaters spend their weekends at the skatepark, and we wanted to bring the park inside where it (usually) doesn't rain," explains BADPark coordinator Smother Mary.

Currently, BADPark is used for cross training between derby practices, and roller skating and skateboarding clinics with Skate Like A Girl Bay Area (SLAG). The collaboration with SLAG has brought in street skating obstacles like two quarter pipes, grind rails, and movable platforms. For the last few months, head of BADPark Brawllen Angel and park coordinators Ripley Effect and Smother Mary have worked with SLAG to further expand and diversify the park.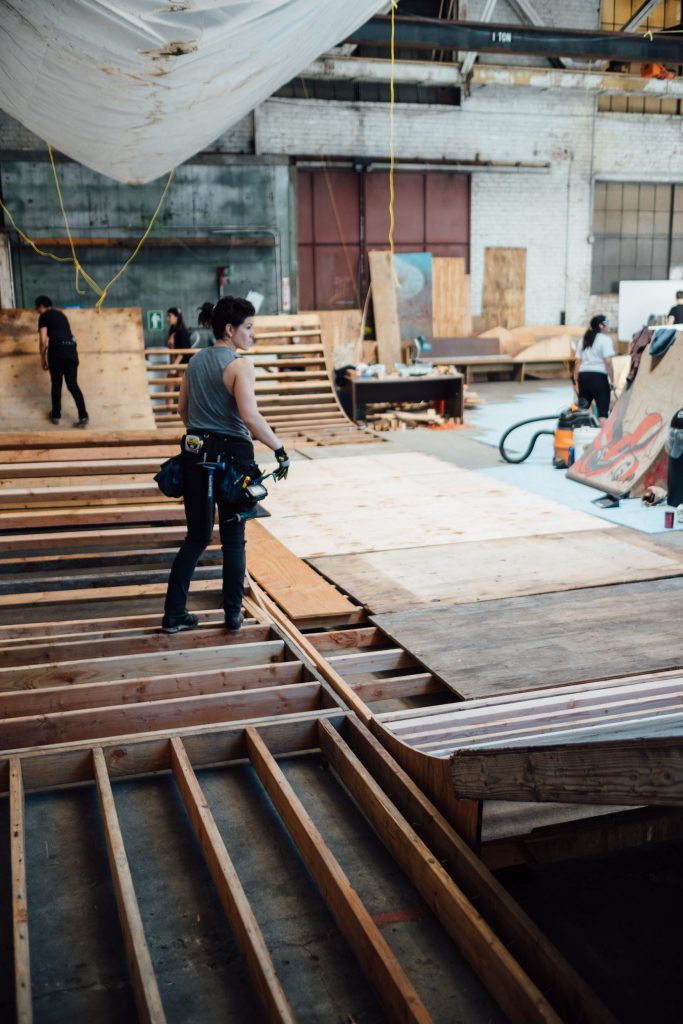 Last weekend, BADPark partnered with Dykes with Drills (DWD) to build a new section of the park. As a nonprofit that teaches women, queer and non-binary volunteers how to use power tools, DWD builds amazing projects that benefit the communities in which they exist.

Around 30 volunteers spent over 15 hours disassembling old park pieces, reworking the 4-foot half-pipe, and building out the frames for several new features, including a spine between two new ramps, a platform with a banked drop, and a roller. Next steps for the park are finishing out the frames, installing the roller, covering it with plywood, adding metal coping and rails, and painting a mural on the biggest ramp.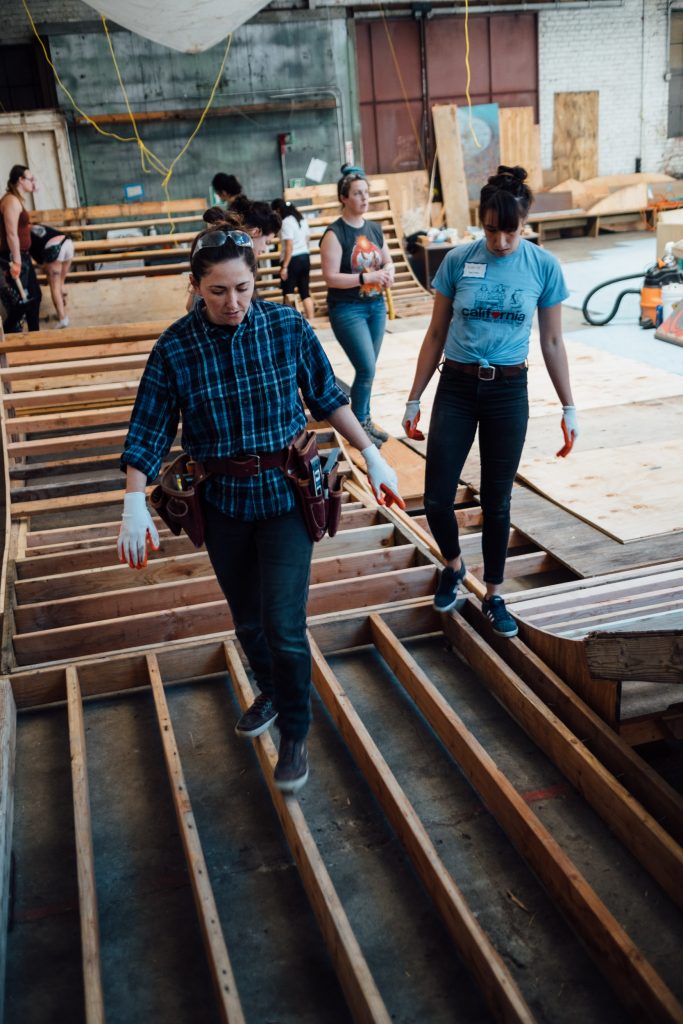 For Bay Area Derby, BADPark is an undeniably fun way for skaters to train outside of their regular derby practices. It is also a space for members of the skating community to come together and shred in a secure, indoor space that welcomes all folks. Partnering with like-minded organizations such as Skate Like A Girl and Dykes With Drills helps to build community connections, empowering us all to become stronger, more confident and supportive of one another.

BADPark staff can be reached at badpark@bayareaderby.com