The Palace of Fine Arts was filled with roller derby fans again on the night of July 13th, with everyone eager to see the Berkeley Resistance take on the San Francisco ShEvil Dead in the third game of the season. After a neck-and-neck battle with the Oakland Outlaws in June, the Berkeley Resistance had proven themselves a fierce contender for the newly-formed ShEvil Dead.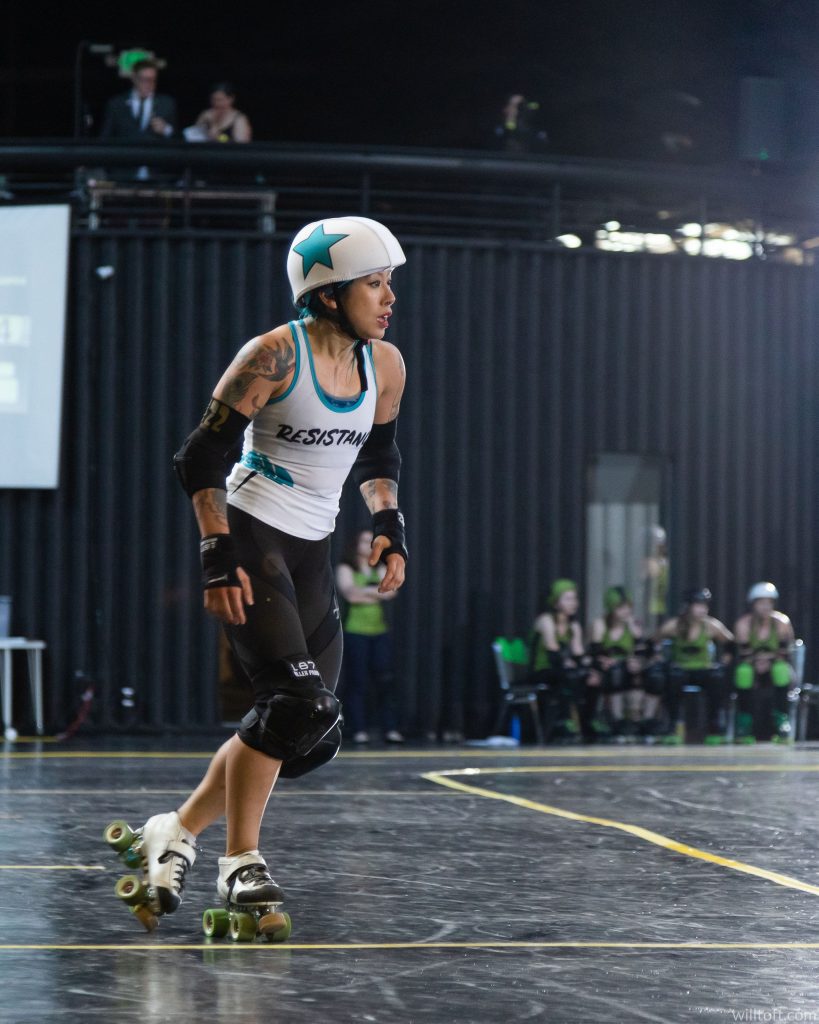 The night was filled with hard-hitting action from the first whistle, as Berkeley's newly-transferred jammer Beaver Mansbridge kicked it off with a 7-0 jam. Berkeley continued to rack up points during the first half with Slam Chowder, Hell or High, and Harmageddon on the jam line, and tight defensive play keeping ShEvil at bay. Formidable blockers Kate Silver, Red Card, Knockout, Psi, HOS, and Missy Misdemeanor created airtight walls to capture opposing jammers and hold them in place. When jammers started to break free from the pack, Berkeley strategically sent Big Perm to the front to catch them long enough for the rest of the Berkeley blockers to reform around them as a united, powerful wall.
ShEvil jammers Disco Brawl, Kitty Killa, and Stomping Hound all managed to pick up some points for their team during the first half, but the second half saw a quadrupling of their points as the zombies found more opportunities for strategic and offensive play. Powerhouse pivots Neuralize HER and Risky Ginger received star passes all night, taking the helmet cover to assume the jammer role and become eligible to score points. This strategy, along with offensive moves to break up Berkeley blocker formations and a tightening of defense by blockers Wicked Bruisah, Sparkle Motion, Dizaztronaut, Tequila Schatz, Lethal Lipstick and Slugga Mugga, gave ShEvil the edge to start catching up with the lead that their competitor had forged before halftime.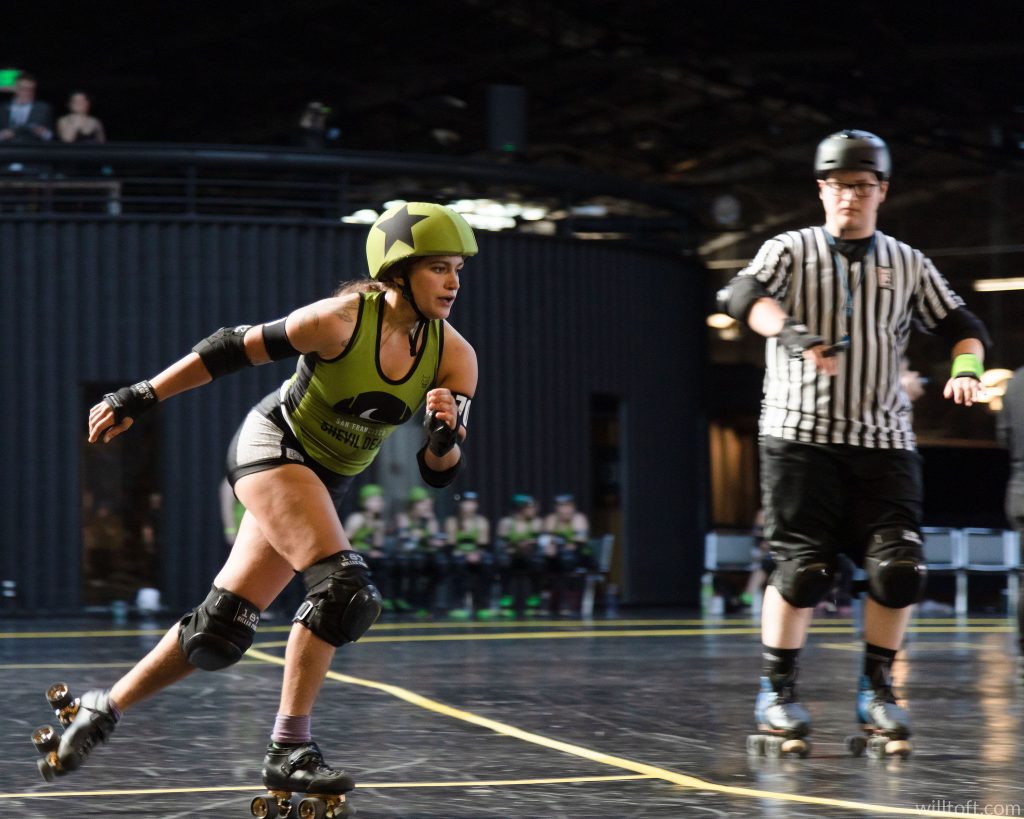 After an impressive fight from both sides, it was Berkeley who came away with a sweeping victory with a final score of 238 – 41. The Berkeley Resistance and Oakland Outlaws have taken home one win each so far this season, and the final showdown between these fearsome teams is on August 24. ShEvil will face off against Peninsula Roller Derby in the first game, and you'll want to be there to see who takes home the title of 2019 League Champions at the end of the night!
FINAL SCORE
Berkeley Resistance: 238
ShEvil Dead: 41